ALTEC is registered with the DDTC as a manufacturer and proudly accepts ITAR Controlled (International Traffic in Arms Regulations) and EAR Controlled (Export Administration Regulations) work. Our Export Management & Compliance Program lays out ALTEC's extensive commitment to the proper handling of all ITAR / EAR Controlled work. ALTEC's Export Management & Compliance Program is available to our customers upon request.

ALTEC (Alameda Tool Engineering Corporation) was established in 1958 and has been responsible for providing quality precision machining services ever since. Our specialty is in the area of fabrication, prototype, production runs, and C.N.C. machining. Our regular customers particularly value our high quality parts, on-time deliveries, competitive pricing and outstanding service.

ALTEC is proud to be a successful woman owned precision machine shop.

We look forward to building a lasting relationship with your company and meeting all of your machining needs.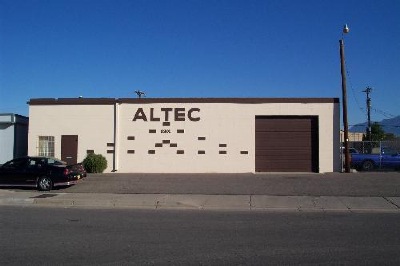 9901 Trumbull SE Albuquerque, NM 87123